Hidepark is an independent cultural and community centre in Nitra, built out of pure volunteer enthusiasm. A place of sport, culture, art, ecology and open-minded people. 
Hidepark's main activity is organising cultural events and performances of artists from the contemporary slovak and international independent scene such as concerts, theatre performances, readings, experimental multi-genre performances, international projects, as well as discussions and workshops on ecology, crops growing, education, ecological forms of transport or migration.
It is also the home of a community bike repair workshop, as well as KOZA, a community garden offering Nitra's people the ability to grow their own crops on the basis of permaculture principles.
Hidepark is a member of the independent cultural centres network Anténa.
HISTORY OF HIDEPARK
In 2010, a small group of enthusiasts were searching for a place where they could "build" a music club. At that time, two underground music clubs closed down one right after the other and the community did not have a place to hang out. In May, this group found and rented a private-owned abandoned meadow. They cleaned it up during the summer, built an army tent, invited local bands and DJs, and the community suddenly had a new place they could settle in. Thus, Hidepark was born.
From parties to a cultural and community centre
The vision of a music club gradually started to change. The active community of volunteers were spending more and more of their free time at Hidepark, slowly revitalising the sludge lagoon and the remnants of an illegal waste dump. New ideas on how to utilise this space were starting to come, mostly from new visitors. These ideas materialised themselves in the form of the community garden, a pump track, a vert ramp, a grill with a campfire ring, a petanque court, parkour equipment, a stage for performances and a small kitchen and utility rooms for volunteers.

First big european project
The first breaking point came in 2015, when Hidepark became a part of the Aktywator project funded by the European Union. Together with the cultural centres KontenerArt (Poznań, PL) and Slubfurt (Frankfurt (Oder), DE) we had the opportunity to share our organisational knowledge and skills and at the same time kickstart some of our local artists as well as broaden the horizons of our audience.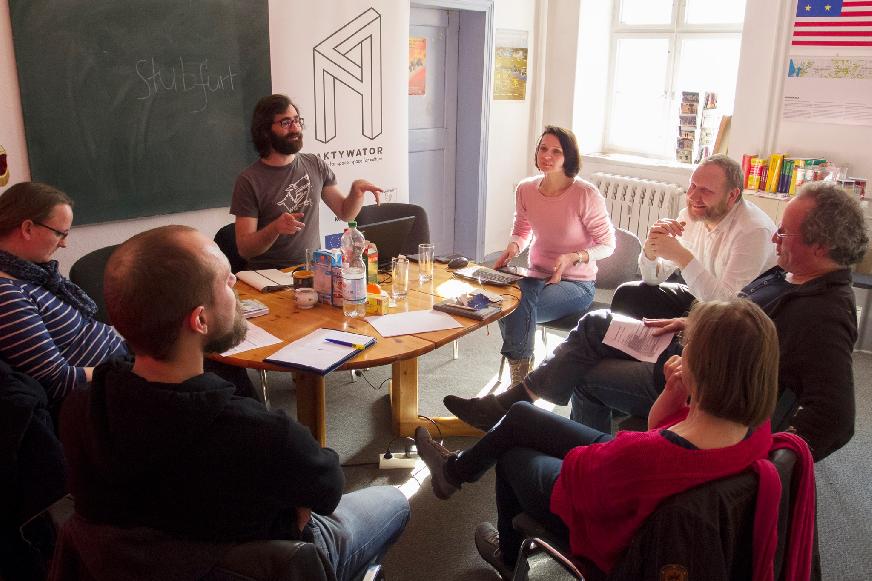 Slovak arts council
The next big step in Hidepark's journey to become a fully functional independent cultural centre was establishing the cooperation between Hidepark and the Slovak arts council (est. 2016). The council helped greatly with funding our 2017, 2018 and 2019 seasons, thanks to which Hidepark could become much more professional in its projects. Today, the Slovak arts council is still the main partner of our centre.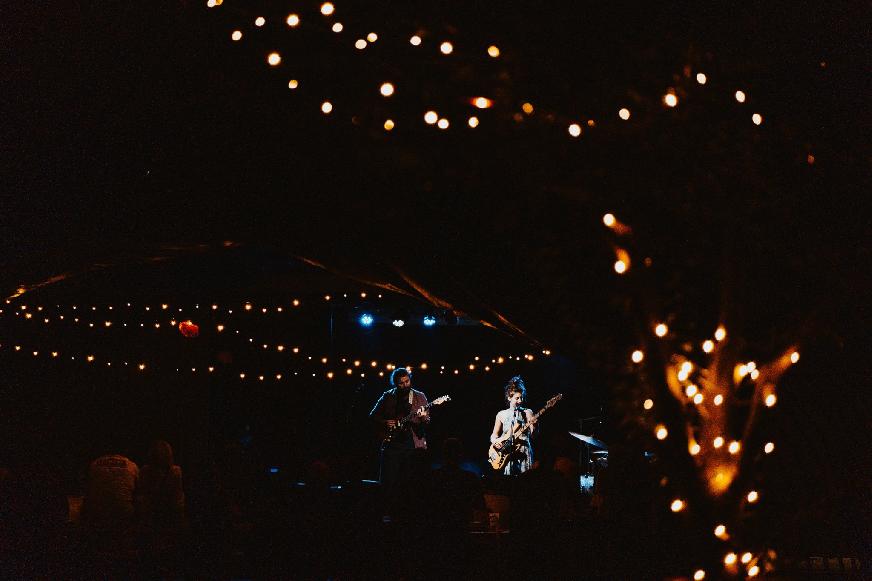 Active community, volunteers, family
Hidepark has come a long way. From an abandoned space at the edge of Nitra, through open-air parties for friends, it has transformed into what is now a full-fledged cultural and community centre. People who did not know each other before and met at Hidepark have now established several civic associations and informal groups who found their home here, forming one big, interconnected and supportive family.